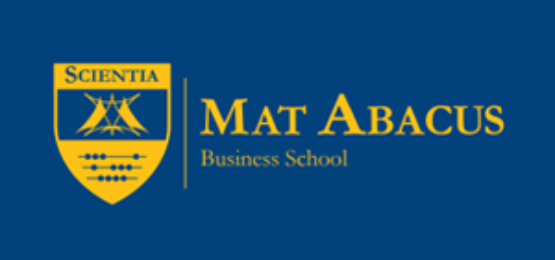 About Course
Course Overview
We offer programs in the following key areas which can be tailored to your specific industry and financial needs
Corporate Governance
In today's fast paced business environment, the new normal is change. Disruption of the status quo is the order of the day. Boards, which are responsible for the oversight of the business, have a significantly increased level of responsibility to keep up with change that requires the organization to keep innovating while managing emerging risks.
This corporate governance program consists deals with current and trending issues in as far as they impact the fiduciary responsibilities of the board. Through an interactive use of case studies, focus group discussions, the program is designed to attune and increase board members' awareness of theses issues. Ignorance can no longer be a defense in the fast paced world. There have been several developments in how governance is viewed by businesses and stakeholders. Evolving from an academic exercise, corporate governance has become part of everyday board- room parlance, more so following on the spectacular collapses of blue chip corporations. From Basel III to King IV, leading writers have developed a different view of the role of the board and the issues that should concern it. What should directors be watching and what should they focus their efforts on? There are other concepts like shared value. How should the board shape strategy to benefit from this concept?
Family Business
Every flourishing business you see is testimony that someone in the family one day in the past took a bold and courageous decision to take the plunge!! A number of indigenous Asian Ugandans have built their businesses right into the third, fourth family generations and are still counting. Is it any wonder that Ugandan Asians who leave school don't look for or wait for Government jobs!
Family businesses are an often overlooked form of ownership and prosperity. Yet they are all around us—from neighbourhood mom-and-pop stores and the millions of small and midsize companies that underpin many economies to household names such as BMW, Samsung, and Wal-Mart Stores. One-third of all companies in the S&P500 index and 40percent of the 250 largest companies in France and Germany are defined as family businesses.
In Uganda, 90% of business and industry is family owned meaning that a family owns a significant share of Uganda's economy and can influence important decisions, particularly the election of the chairman and CEO. This program examines how successful family businesses that survive for many generations create an ethos of ownership and perseverance with a strong sense of purpose.
Participants will examine issues like the composition and election of the company's board, the key board decisions that require a consensus or a qualified majority, the appointment of the CEO, the conditions in which family members can (and can't) work in the business, and some of the boundaries for corporate and financial strategy.
The continual development and interpretation of these agreements, and the governance decisions guided by them is critical to survival beyond the owner manager.
Finance for Non Finance Managers
Emphasizing the importance of financial data on the decision-making process, Finance and Accounting for the Non-Financial Manager allows non-financial business executives to become better users of financial information so they can be more strategic contributors to their organization.
No matter what your functional background — strategy, marketing, engineering, or operations — you need to understand the concepts around finance and accounting in a straightforward, easy-to-grasp manner, enabling you to add value to your company's growth and strategic allocation decisions.
This program is designed for decision-makers and managers who lack formal financial training and want to understand and implement key information without extensive number-crunching. It's most beneficial for those who believe quantitative feedback can and should guide their teams and want to interpret source data through the lens of their own strategic thinking.
Customer Experience
Customer experience training is crucial to any organization that works with people. Not only does each interaction between employee and customer affect the number of customers retained, but employees with effective customer service skills feel a greater sense of value and commitment to their job. These skills make a positive impression in the minds of current and future customers, as well as the employees who utilize them.
By the end of the program, the participants should be able to display positive value adding service knowledge, customer experience skills, competency in using customer service tools, and appreciation of engagement. The MAT ABACUS Customer experience program is the foundation for quality customer service and focuses on building life-long customer relationship strategies.
Leadership in Turbulent Times
In today's competitive global economy, employees and managers must go beyond traditional management roles in order to succeed. The objective of this leadership and program is to provide the participant with the advanced skills needed to influence and motivate their teams towards achieving the organizations objectives. The best leaders and are those who inspire their followers to overcome their doubts and surmount all the challenges the organization faces in the pursuit of its objectives. They understand group think and build teams that are close knit and engaged. People are at the center of the systems and how they perform is a function of how they relate to their leaders.
Risk Management
This executive program is an introductory level course on the principles of risk and risk management. It explores the principles and concepts of risk and risk management, and the history of risk management to help participants gain an understanding of enterprise risk and its management, as well as the development and impact of international standards.
We now live in a global village and a fast changing business environment. The practice of risk management involves exploring the impact of the global business environment on risk, and the issues that are relevant to specific sectors and geographical areas. How should we assess the risks faced by the business and how do we develop risk mitigation measures to enable the business surmount an ever complex environment?
Using various tools including scenario planning participants will engage in a practical and hands on process of risk analysis and management using case studies and state of the art programs.
Managing SME's
Micro, Small and Medium Enterprises (MSMEs) are small sized entities, defined in terms of their size of capital investment (or size of assets), number of people employed and scale of their business operations. They perform a critical role in the economy by providing employment to a large number of unskilled and semi-skilled workforce, contributing to exports, raising manufacturing sector production and extending support to lager industries by supplying raw material, basic goods, finished parts and intermediate components.
In order for Ugandan SMEs to become "world class", they need to attain a larger worldview of the business environment. There are many changes taking place in the technological and information spaces occupied by SMEs. These changes mean that the world is now a smaller place in time and an SME in Uganda is competing with one in Brazil, India and China. How then does an SME operating in Uganda transform its knowledge, skills and attitudes to survive?
What are the essential tools of survival in an ever-changing environment where new once an innovation occurs it is obsolete? The answer is in learning to continuously reinvent and improve the business' processes! Economic, social and technological progress has democratized knowledge and we cannot claim ignorance in our businesses. To grow bigger and better, SMEs must remain competitive… that means transformation. To compete with global rivals—including larger firms—SMEs must do things differently from the past. That means adopting technologies that once were out of their reach. It means rethinking business models and go-to-market strategies to enhance growth prospects. And it may mean enduring some transformative pains.
The SME program has been designed in a dynamic way to tackle some of these issues and also enable entrepreneurs to better appreciate the business environment in which they operate. The program covers issues like human capital management, ICT and finance.
Show More
Course Content
Student Ratings & Reviews
No Review Yet